OUR UNIQUE
HYBRID APPROACH
TO APP
DEVELOPMENT The benefits of
a fully featured
CMS platform with
the flexibility of
custom development.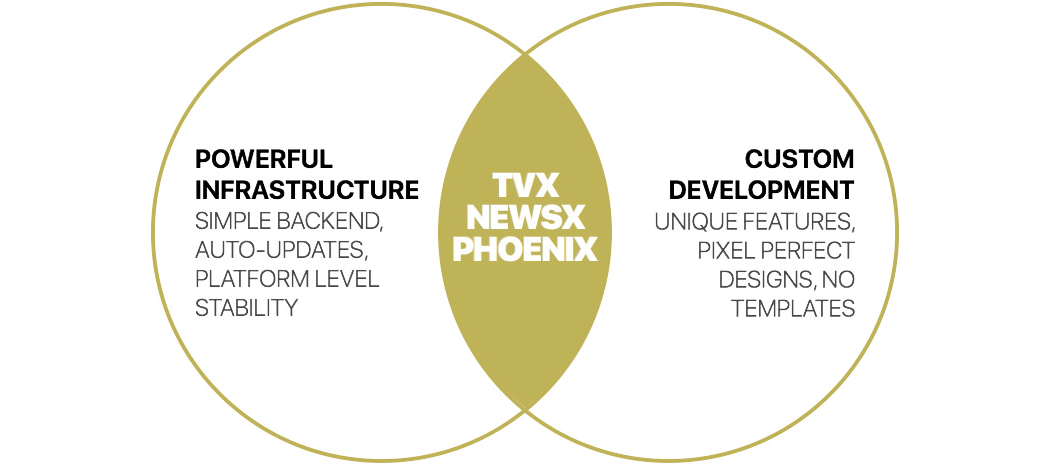 Strategy
We match your vision with technology

trends and user research to make
sure
you're on the path to success.
Development
Our expert team builds products with

precision using the latest techniques

and a keen focus on exceptional UX.
Platform-ize
We develop new tools that allow you

to maintain and update your apps

ongoing without additional code.
Bloomberg businessweek

was built on top of our

newsx backend, bringing

the power of real time

mobile news to an

already powerful brand.

We worked in tandem with

their in-house design

team to create custom

themes to help launch

their redesign across

their apps, web, and print.

Bloomberg also was the

first to use our geo

fencing technology

where different content

is available depending on

your current location.
Forbes came to us in

2016 with a unique

idea: create a mobile-

first experience for

magazines, which

became the basis for

phoenix.

as our flagship

launch partner for

phoenix, we co-

developed new feed

ingestion tech, auto

layout article

templates, video

support, and cross-

device syncing.